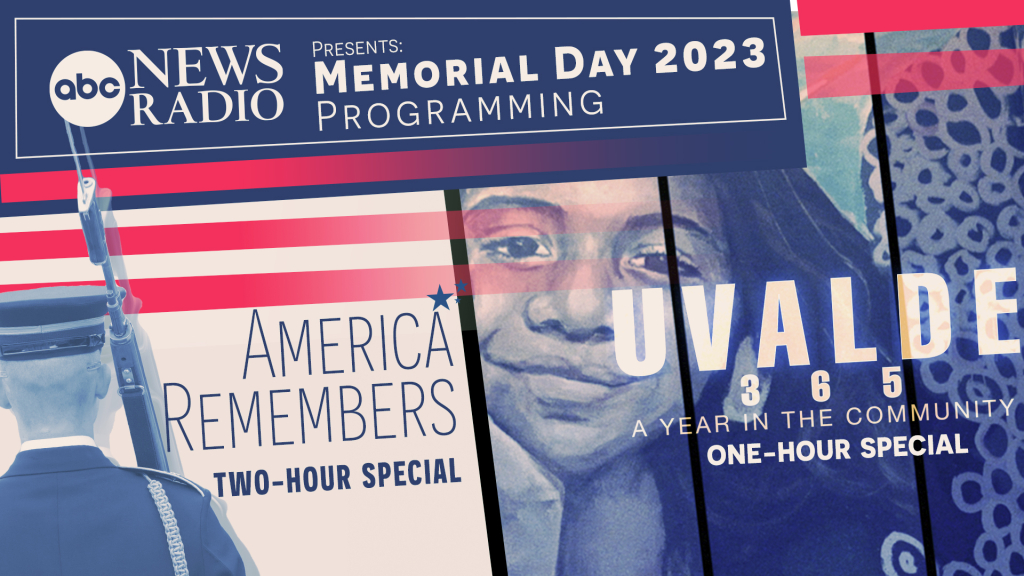 AMERICA REMEMBERS 2-Hour Special
"America Remembers" will pay tribute to our service men and women. This two-hour special, hosted by ABC's Alex Stone, spotlights the heroes we've lost in battle and those who are still suffering from the wounds of war.
UVALDE 365 – A YEAR IN THE COMMUNITY 1-Hour Special
One year after tragedy struck at Robb Elementary School in Texas, "Uvalde 365," will chronicle the events of that day, including the response by law enforcement. In this one- hour special, hosted by ABC's Michelle Franzen, we'll also hear from the families of the victims and learn how the community is forging on in the shadow of tragedy.